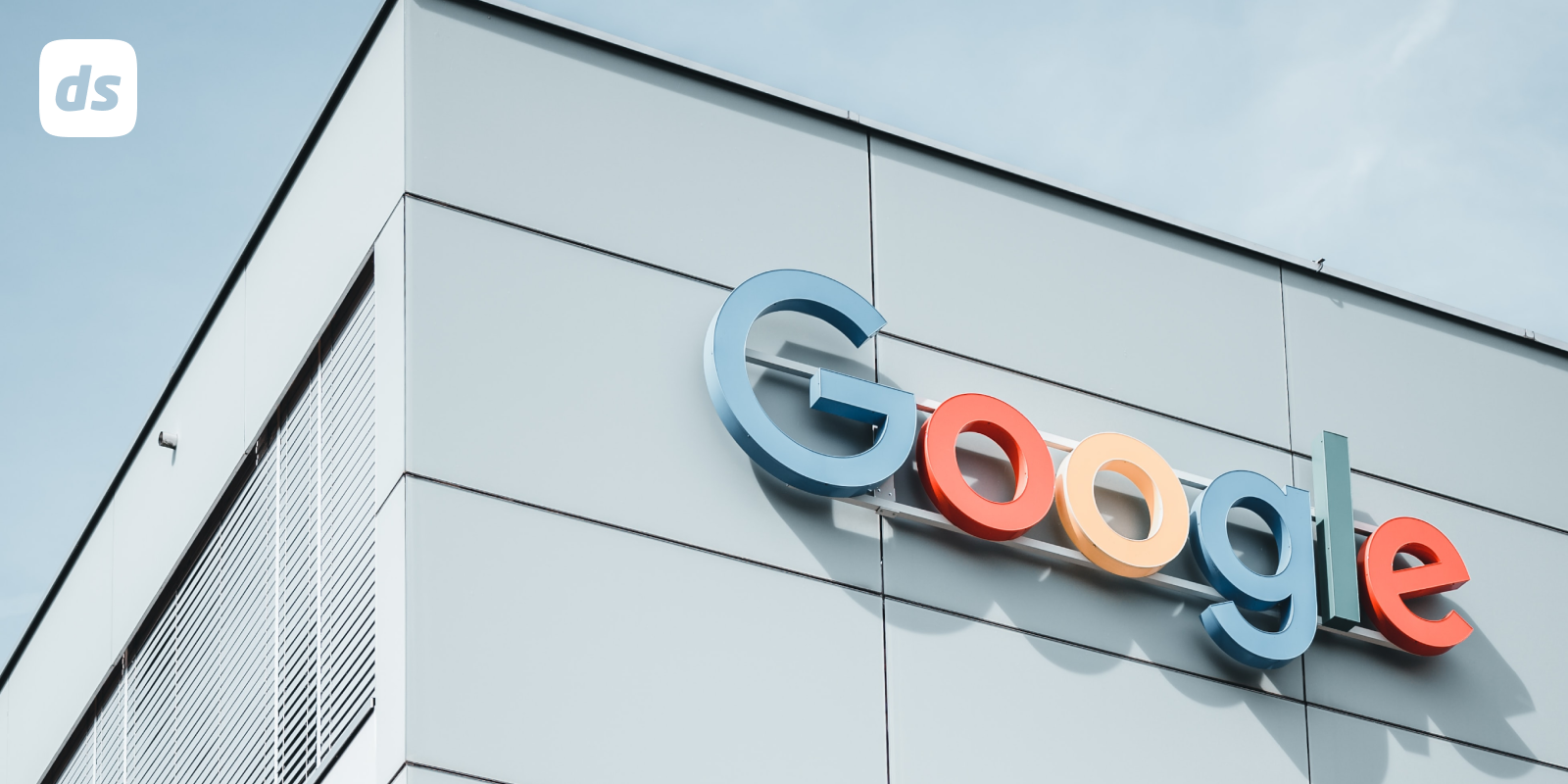 We can preach about the importance of website performance until the end of time. But a better website doesn't just provide higher engagement and a better experience for car shoppers, it can also save your dealership thousands of dollars every month.
Here's how 👇
Site Speed & Search 🔎
Google has been using site speed as a ranking signal for desktop searches as far back as 2010. And in 2018, the Google Search team has announced that it will begin using page speed in mobile search rankings, as well.
While this is a big win for consumers, it might not be for your dealership. When real users have a slow experience, they're much less likely to find what they're looking for or to purchase from you in the future.
For many dealers, their slow site equates to a huge missed opportunity, especially when more than half of all visits are abandoned if a mobile page takes over 3 seconds to load.
Don't rent search visibility from Google, own it ✨
At Driverseat, our main objective is to provide the best possible car buying experience for your visitors. We know what keeps car shoppers engaged, but we also know how to keep Google happy. That's why your Driverseat website will out-preform any other website provider right out of the box.
That said, talk is cheap – so we want to share an example and provide some quantitative data. For illustrative purposes, we have changed the name of the dealership in question to protect their privacy – We'll call them "ACME Motors" moving forward.
ACME Motors joined Driverseat in July of this year. We took a baseline measurement of their Organic Search keyword distribution prior to the switch. At the time, ACME Motors was ranking for 3,462 keywords, with the following distribution: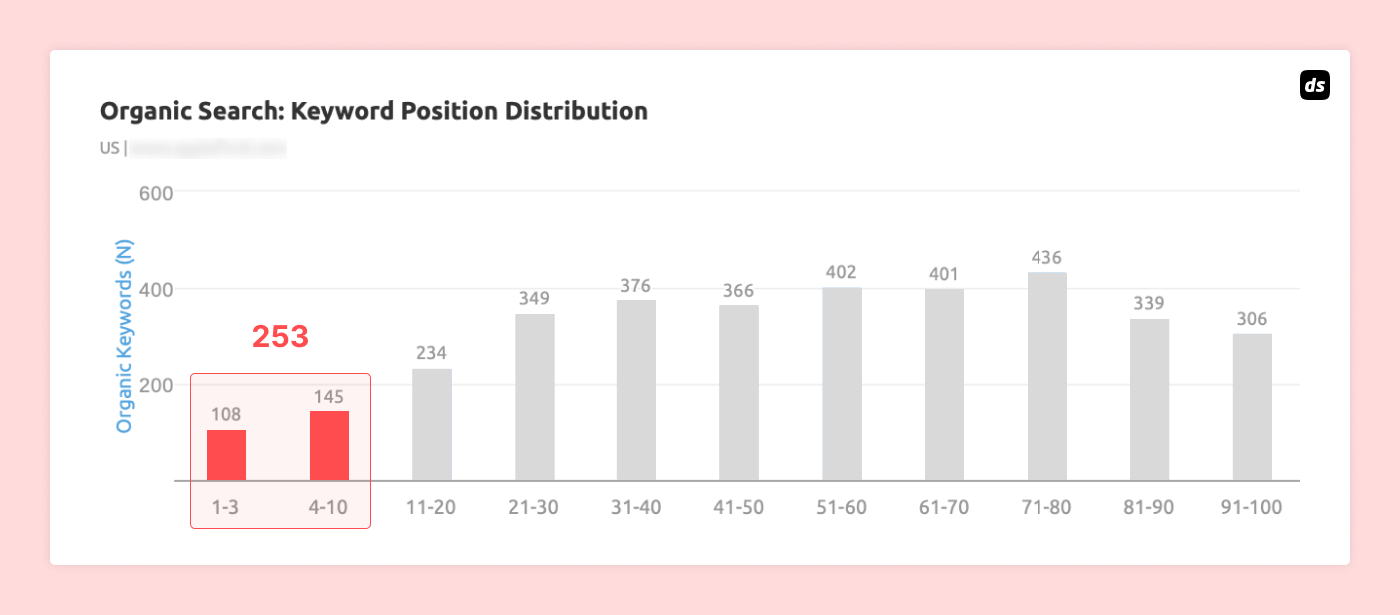 For some additional context – when ACME Motors switched to Driverseat, no additional content was created, and only existing content was moved over. That said, within just 60 days, ACME Motors was now ranking for 8,597 keywords.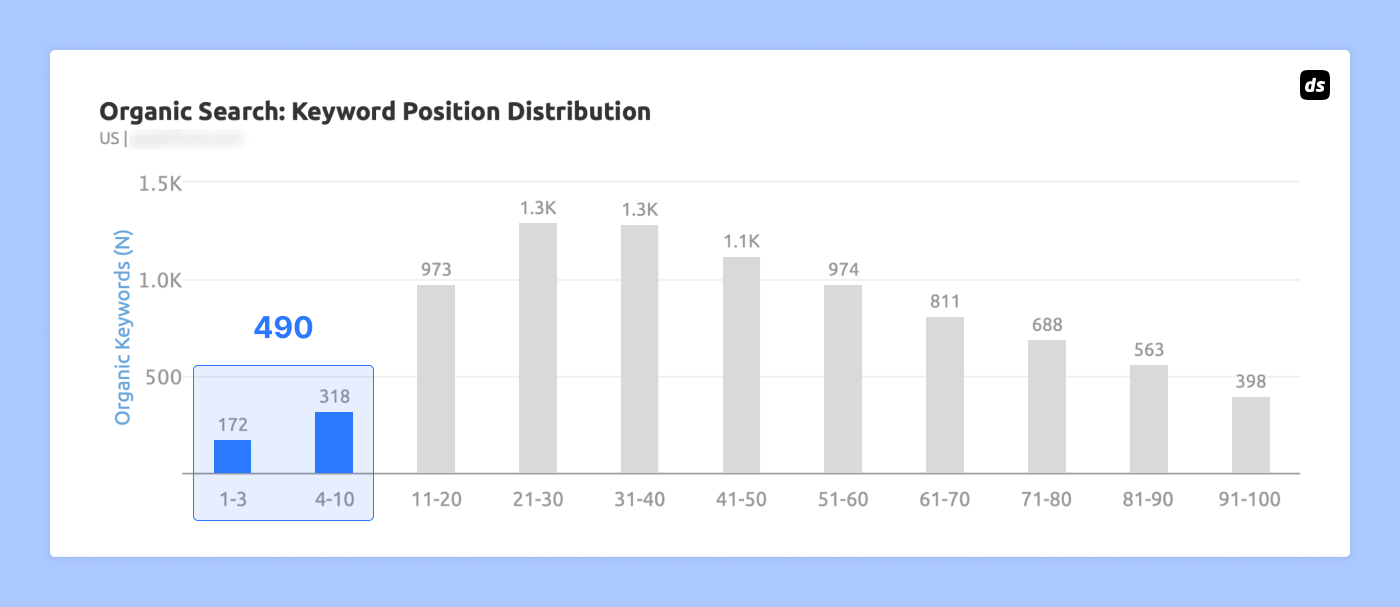 Aside from ranking for more than twice the number of keywords, you can see significant improvements in the ranking positions that matter most (1-10th spots – aka the first page of Google).
As a result of this organic boost, ACME Motors chose to stop running paid search ads to their new Driverseat website.
Here's the result after just 1 month on the platform ⬇️
A 79% increase in organic search sessions 🚀
Drastic improvements in Search Performance 💥
3.37% increase in the number of SERP impressions,
35.1% increase in the number of SERP clicks,
30.7% increase in SERP CTR, and a
95% increase in the number of sessions originating from SERPs
As a result, ACME Motors is able to drastically cut down on their paid search spend, while getting a lot more organic traffic to their website – completely hands off.
How do we do it? 🙋‍♀️
First and foremost, the Driverseat website platform is built on a modern technology stack used by industry leaders like Facebook, AirBnb, Youtube, and more.
This infrastructure has never before been seen in automotive, and offers many tangible benefits compared to the traditional dealership website implementation. We stand on the shoulders of giants, and bring the latest in tech to every car dealership that we work with.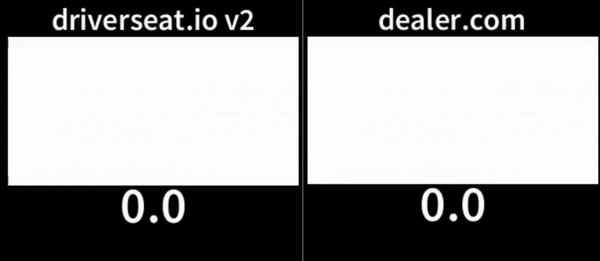 If you're interested in taking a deep dive into how our team is able to pull this off, then read on... But, if you'd like to experience the power of Driverseat for yourself, schedule a quick demo and we'll show you how your dealership can save thousands every single month, while improving your customers' car buying experience and generating more leads in the process.
The deep dive 🤿
Here are just some of the things we do to make sure your dealership outperforms your competition, every single time 👇
Learn more about the technology that powers Driverseat
We're very proud with the results that Driverseat is able to achieve for our dealerships, and we want to share the keys to our success when it comes to performance and search engine visibility.
If you have any more questions about the technology that powers the future of car dealerships, you can schedule a call with our CTO – Alex will be happy to answer any remaining questions that you may have.